Spring Student Showcase
Sunday, June 3
2pm & 6pm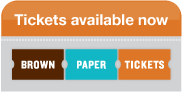 I have never felt so welcomed to a studio as I have at the Charlotte Cirque and Dance Center.  Anyone looking for a new dance experience or even a new studio, should check out CC&DC.
– Krysta R.
Welcome to one of the premiere cirque and dance centers in the Southeast.
The Charlotte Cirque and Dance Center will move you to new heights not only in your physical training but in entire being.  Our programs will support your aspirations whether they be professional or an adventurous hobbyist.
Specializing in Aerial Silks, Contemporary Dance, Lyra, Trapeze, Jazz, Acrobatics, Hip-hop, Spanish Web, Hand Balancing, Ballet and more for all ages!
Studio Tours
Meet us on Saturdays 10am – 11:30am for a tour.
Email Us: info@cltcirquedancecenter.org 
COMMUNITY | CREATIVITY | COLLABORATION
ELITE TRAINING IN A FUN ATMOSPHERE
Proud to be a member of the American Circus Educator's Safety Program.